Popular Pool Features
Get to know about our mission and what we at Pool Installers believe in.
Experience the Difference with Our Popular Pool Features
For many homeowners, installing a swimming pool is already a huge step towards building their dream backyard escape. When you work with Pool Installers to design your pool, you have full creative freedom to customize the shape, size, colour, material, and overall look of your pool. But, why stop there?
Pool Installers offers an endless selection of pool features, to bring your backyard look and experience to the next level. Whether your ideal pool is decked out with toys and games or luxurious fountains and lighting for ambiance, you can let your imagination run wild by browsing our popular pool features. With the help of Pool Installers, we can bring your vision to life, so your vacation never has to end!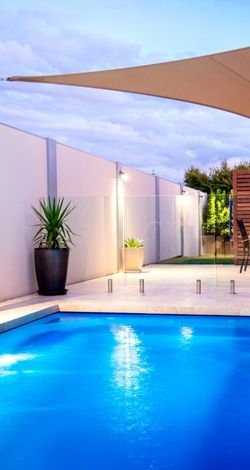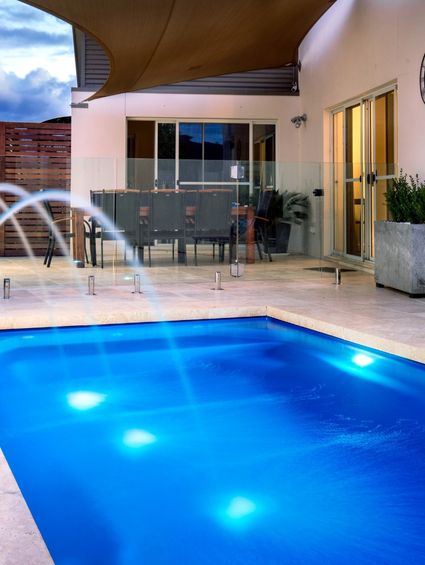 Special Features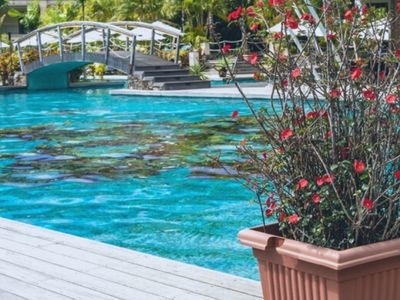 Arching Bridges
Nothing says permanent stay-cation more than a bridge overarching your pool.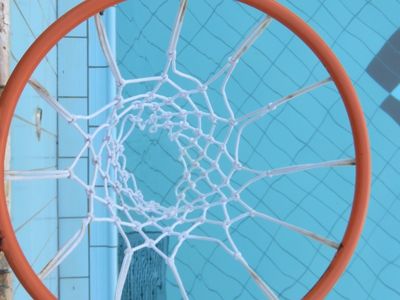 Basketball Nets
Added fun and physical activity, all wrapped into one.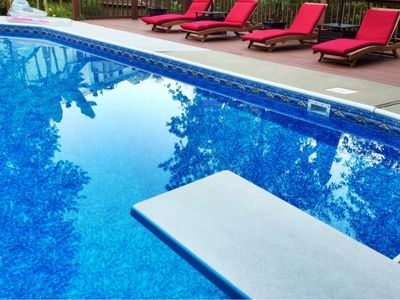 Diving Boards
Prepare to make a big splash as you cannonball into the deep end.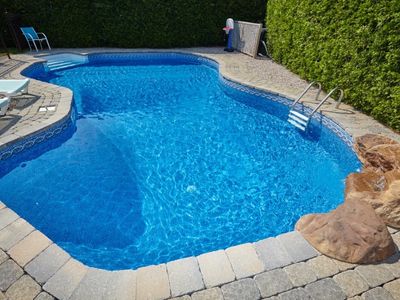 Jumping Rocks
Combine safety, fun, and aesthetics with a custom jumping rock.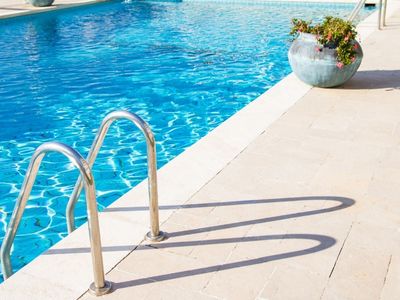 Railings
You can't go wrong with this safe and accessible feature.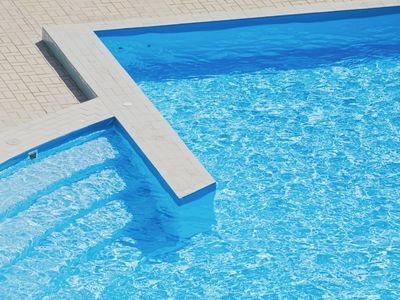 (Lounge) Steps
Ease your way into the water with classic steps, or set up your tanning chair on a landing step.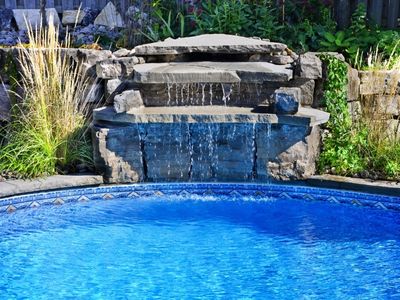 Waterfalls
Create a blissful spa experience with custom waterfall features.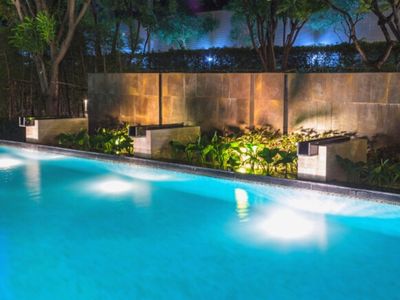 Water Bowls
Create a beautiful and peaceful ambiance with the look and sound of trickling water.
Water Fountains
The perfect focal point, which can be located in or around your pool. 
Water Pumps, Filtration, and Circulation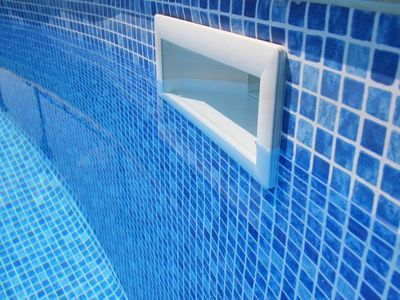 Draining
Keep the water fresh and healthy with drains and skimmers.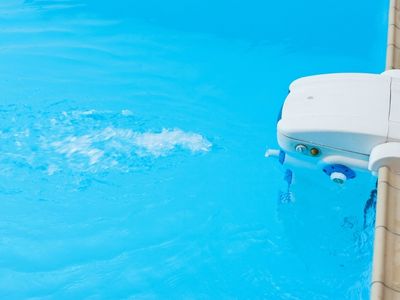 Filters
Eliminates the dirt and debris from your pool, keeping the water clean.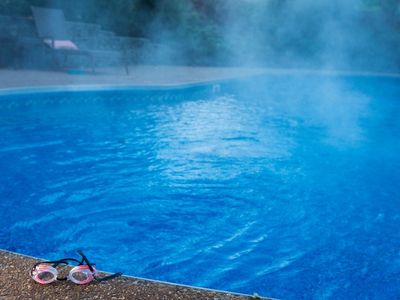 Heaters
Perfect for warming up your pool on cool summer nights.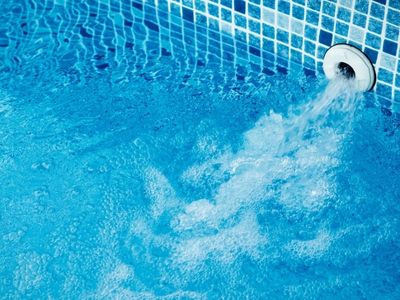 Jets
Keeps the water circulating, reducing the chance of algae and dirt collection.
Pumps
Circulates the water to allow the chemicals to evenly distribute and properly sanitize.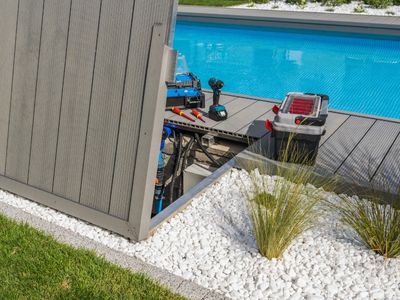 Water Management Systems
Low-chemical dispensing system, safe for humans and pets.
Here's What Our Clients Have to Say 
Private User
"We hired Action Home for our backyard project. Amazing transformation from our tired looking backyard into a modern looking family retreat.
Very easy to work with, professional and were responsive to any questions we had. Top class workmanship. Great team…"
Anastasia
"…They took the time to understand my vision and worked tirelessly to bring it to life… The crew was extremely courteous, tidy and always left the property better than they found it. They exceeded my expectations in every way possible and I will definitely be using them again in the future."
Tatiana
"We are so happy that we have chosen Action Home Services to be our contractor. The project was completed in a timely manner, and the quality of workmanship was at the top level. We are in love with our new backyard and will be recommending this company to our friends and family."
Ruslan
"I'm extremely pleased with the work that has been done for us !! Everyone we dealt with demonstrated a professional work ethic and did an amazing job. If you're looking for a landscaping team that is professional, friendly and shows up on time, I highly recommend working with this company !!!"